In last year's Harris Interactive report, the demographic most likely to show interest in receiving a mobile coupon was young, affluent males. Within one year, this has changed dramatically. The same study conducted in 2010 indicates that parents with younger children are the new demographic most highly interested in mobile coupons.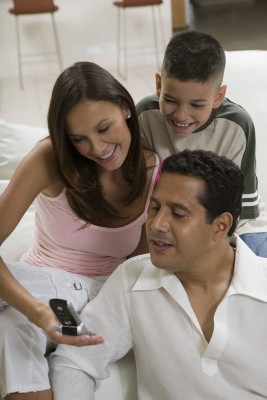 Adults with younger children versus adults with older kids showed varying interest levels. The most interested category of respondents was parents with children 6 or younger, with 35 percent voting "somewhat interested in receiving text alerts with coupons". This is the same group most likely to clip and redeem paper coupons, so it makes sense that they enjoy the convenience of having a digital coupon as well. Households with older kids were close behind, with 32 percent of respondents indicating interest. Households with no children responded with a 25 percent interest level in getting opt-in text coupons, most likely due to having a larger amount of available income with no children to support.
This change from male acceptance of mobile coupons to the family's acceptance is natural as women are still the primary shopper in the family. Mother's won't leave the house without a cell phone, but it's easy to forget paper coupons with toddlers running around. A mobile coupon just makes sense.
Mobile coupons are no longer a new concept in the world of coupons; a 2009 Forrester study found that 70 percent of respondents younger than 39 years of age receive mobile coupons and this trend is only increasing. The convenience of mobile coupons is evident and consumer behavior is changing and adapting to the new norm of receiving and redeeming mobile coupons.
Welcome to the
Opt It Blog
Opt It is the premiere provider of text messaging for brands and businesses.