Text Message Marketing with Opt It for the
Restaurant Industry
Have you ever noticed what your customers are doing in between bites? They're texting. Text message marketing deserves the top spot on your restaurant's action plan and is a prime opportunity for you to connect with your customers like never before. Read on to discover why a text message marketing plan will work for you and how both you and your customers can reap the benefits of using the Opt It Mobile platform:
Reach customers in real time
Send you message at just the right time- right before the busy lunch or dinner hour, when your members are deciding where to eat.
Spread the word about promotions and coupons
Send information about upcoming specials and a coupon directly to your customers phones.
Receive orders
Let your members text in orders and eliminate unclear phone conversations.
Keep valuable customers "in the know"
Create a loyalty program and make your key members feel like they receive offers above everyone else.
Employee shift/schedule changes
Inform your entire staff about an available shift and fill it, all by sending a single text.
Integrate Opt It into your current advertising
Add a text call-to-action to your printed, radio, and TV ads and gauge the effectiveness of your campaigns.
Collect demographic information
Send out a special coupon on the day of your members birthday.
Use our web sign-up form widget
Get members to sign up directly on your website with our customizable sign up form.
Target only those members that want to receive your info
Our tool requires members to opt-in to receive your messages, so advertising budgets are spent wisely.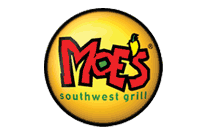 "The goal of this campaign was to build our mobile database, engage our guests with the user-friendly mobile medium and drive trial of a limited time offer. I believe we were successful, and Opt It helped make execution and tracking simple."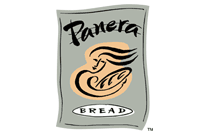 "Panera Bread in Chicagoland used Opt-It as a way to communicate with our customers via text message for the first time. The user interface was easy to guide through and their team were readily available to answer any and all questions."